Hailing from the Santana neighbourhood in São Paulo, Ayrton Senna was born with speed running through his veins. Motivated by his father (Mr Milton), at the age of 4 he had already an incredible ability with Kart and, from there, his passion for the accelerated engine only improved.
His Early Years
At the age of 9, Senna was driving jeeps with a skill that was characteristic of a lot of experience. At 13, he already competed officially. Senna finished at second place several times, which was not enough. That was when, in 1977, Senna could feel for the very first time the taste of a victory – and decided that he belonged there.
His development as a pilot began in his childhood as the inspired young boy dedicated several hours of his days training. In 1981, Senna started competing in Europe when he won the English Formula 1600 Championship and set a record of 12 wins in 20 high-speed races. It was during this period of time that he decided to utilise his mother's maiden name, Senna, as Silva is quite a common name in Brazil.
In 1983, Senna won the British Formula 3 championship with the Dick Bennet's team – with 13 wins in 21 races – nine of these were in a row. In addition, he won the Macau Grand Prix for Teddy Yip's Theodore Racing Team. The pilot was in top form and – in an extraordinary form – absolutely nothing was taking him away from the focus that he had.
By 1988 Senna Had Joined Alain Prost At McLaren- Honda
This was one of the top Formula One teams. That season Senna and Prost conquered the Formula One campaign – the two bagging 15 out of 16 races. Senna was able to win his first world championship at the age of 28. He went on to repeat this ultimate feat. Amid a great rivalry with Prost, Senna came out tops in the world championships in 1990 and 1991. As McLaren fell behind Williams-Renault, he could only finish 4th in 1992 and then 2nd in 1993
In 1994, Senna signed a contract with Williams in 1994. In the first two races of the F1 season, he gained pole position however, for very different reasons, did not finish. The third race in the season was to take place at Imola, San Marino. Senna said that his campaign would begin here – leaving him to come out tops in 14 out of the leftover 16 races.
Firstly, in the practice round on Friday, his compatriot – Rubens Barrichello – was badly injured in an accident when his Jordan car flipped over, smashing into a fence. The next day Austrian rookie driver Roland Ratzenberger was killed when he smashed into a concrete wall. Senna had only just met Ratzenberger however he was emotionally affected.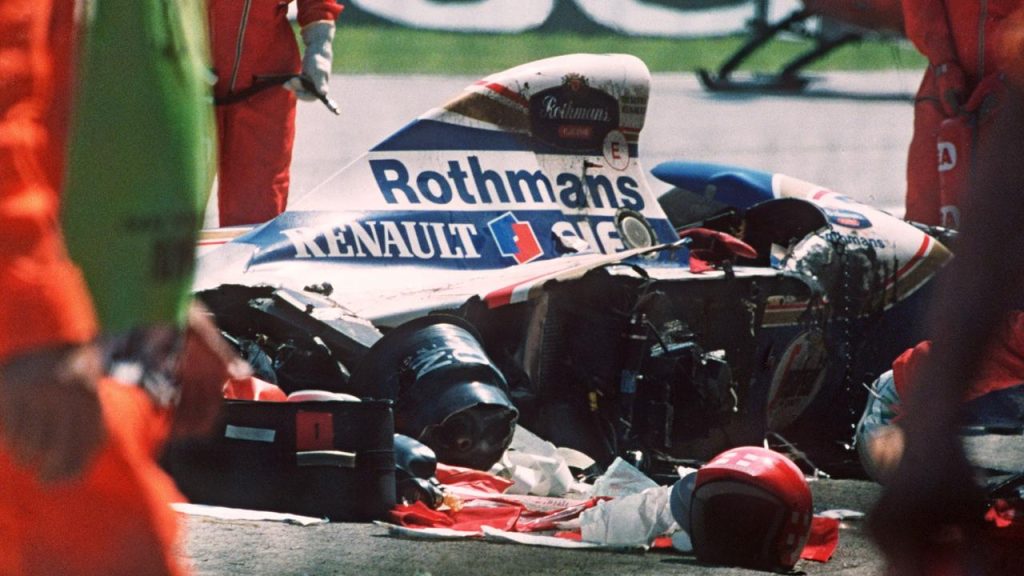 His Death
Senna passed away in an accident while he was leading the San Marino Grand Prix in 1994, driving for the Williams team. He is considered by media, commentators and as one of the greatest F1 drivers in the history of the sport and remains as legendary as the online blackjack NZ players enjoy.