2018 is set to be a bumper year for adventure bikes, or ADV bikes as they are also known, as this class of bike is seeing tremendous interest on a global scale.
Thanks to the fact that ADV bikes can handle both rough terrain and are perfectly suitable touring bikes, we've taken it upon ourselves to create a list of the top adventure bikes releasing in 2018.
1. Hero XPulse
The Hero XPulse is the 2018 successor to the Hero Impulse and was first unveiled at the EICMA show in Milan in November 2017.
Powered by a 200cc, single-cylinder engine producing a maximum of 20bhp of maximum power, the Hero XPulse is lightweight with a kerb weight of +/- 140kgs.
2. BMW G 310 GS
Set to be released alongside the BMW G 310 R, the BMW G 310 GS is the adventure sibling of the G 310 R, also known as the 'baby GS'.
The G 310 GS is powered by a 313cc, single-cylinder, water-cooled engine which produces 34bhp at 9500rpm.
3. KTM 390 Adventure
Based on the KTM 390 Duke, the KTM 390 Adventure is expected to be rather well-specced bike thanks to KTM's expertise in manufacturing dual-sport and off-road bikes.
Powered by a 373cc, single-cylinder engine, the KTM 390 Adventure produces 43bhp at 9000rpm.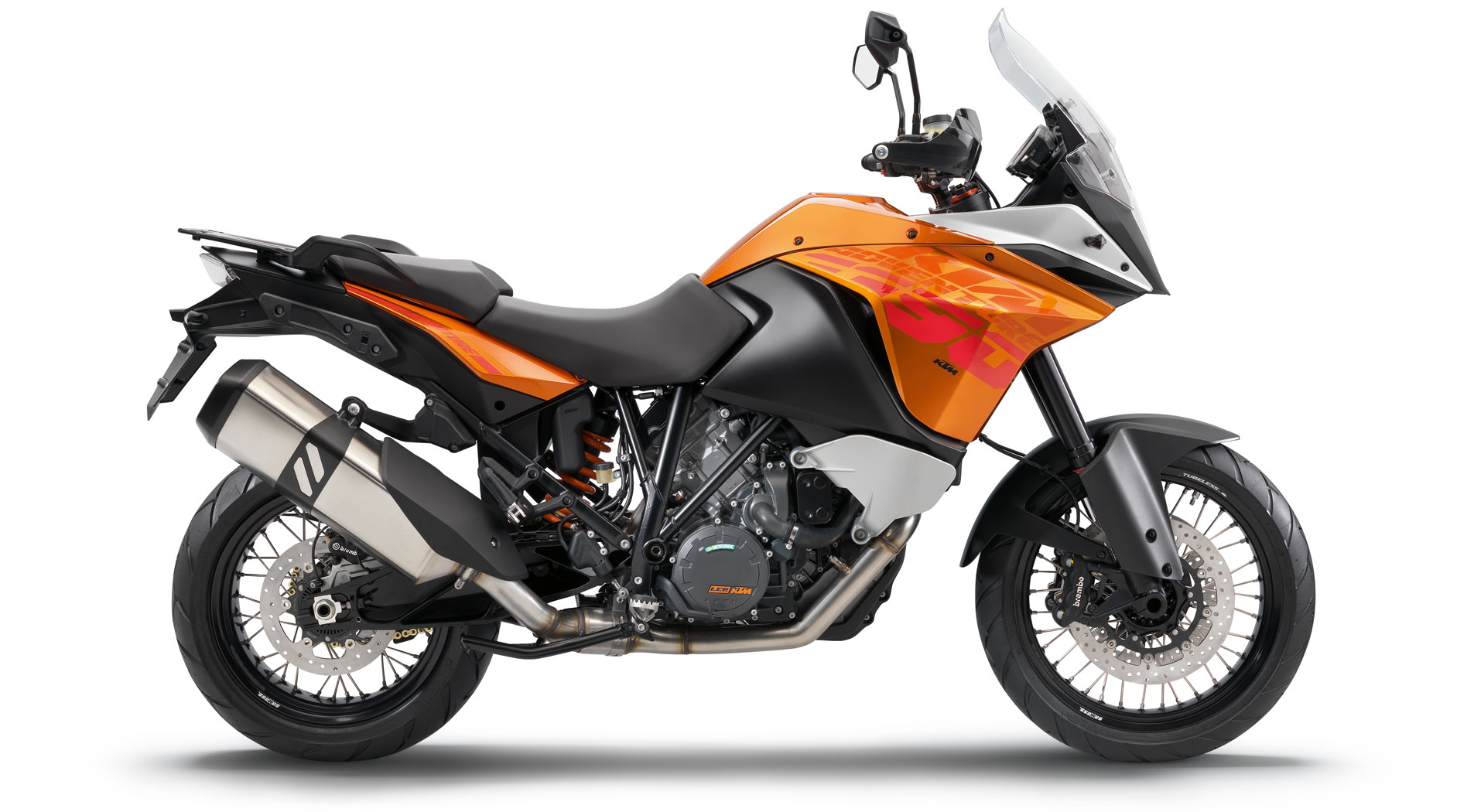 4. Benelli TRK 502
Powered by a 500cc, liquid-cooled, parallel-twin engine which produces 47bhp at 8500rpm, the Benelli TRK 502 is set to be an instant favourite amongst adventure bike enthusiasts.
The bike is also paired to a 6-speed gearbox and comes with studded tyres and spoked wheels.
5. SWM SuperDual
Producing 54bhp at 7500rpm, the SWM SuperDual will be made especially popular owing to its affordable price tag of £7599 – you'll even have money left over to enjoy online pokies NZ!
The SWM SuperDual is a light-weight ADV bike powered by a four-stroke, single-cylinder 600cc engine based on the Husqvarna TE610 enduro bike.
6. 2018 Triumph Tiger 800
The Triumph Tiger 800 is currently one of the most popular ADV bikes on the road, and the updated version set for release mid-2018 has a host of new features.
Expect sleeker styling, all-LED lighting, a full-colour TFT instrument panel and a choice of 6 riding modes.
7. 2018 Triumph Tiger 1200
Triumph is also set to release the all-new Tiger 1200 – previously known as the Tiger Explorer – in early 2018 and has significant updates such as improved ergonomics, less weight, the latest self-balancing semi-active suspension, cornering ABS, and improved electronics.
The Tiger 1200 will also be available in two variants: the XR range and the more off-road adept XC versions.
8. Ducati Multistrada 1260
Apart from its staggering good looks, the updated Ducati Multistrada 1260 boasts a 1262cc DVT engine sourced from the X-Diavel but with more torque across the rev range, which produces 158bhp at 9750rpm.There are subtle design changes and a host of electronic upgrades as well.
9. BMW F 750 GS
The BMW F 70 GS is powered by an 853cc parallel-twin engine which produces 77bhp at 7500rpm. With a monocoque chassis, Rain and Road driving modes, ABS and traction control, the F 750 GS is set to be an instant favourite.
10. BMW F 850 GS
The BMW F 850 GS is the more off-road orientated bike of BMW's two mid-weight adventure releases for 2018 and while it is also powered by an 853cc parallel-twin engine, it produces more power – 950bhp at 8250rpm.
Happy riding!