The last couple of years have not been the easiest for the automotive industry, thanks to the pandemic.
However, things are starting to settle in the second half of 2021 and there is now a strong eye on the future. Here are some of the trends that are likely to dominate the industry in 2022.
1. An Even Bigger EV Expansion
Many auto manufacturers have been looking towards the electric vehicle (EV) market and making claims for the years 2035 and even 2040. However, there has been a sharp rise in the uptake of EVs from the general public, which could accelerate these plans and put more manufacturers onto the bandwagon.
Volkswagen and General Motors are leading the industry right now but it is likely that almost all major brands will have a stake in the market or at least be on track for a stake by the end of 2022.
2. Making Online Car Purchases
Online shopping has become the norm for clothing, jewelry and general groceries. However, most people have been hesitant to make larger purchases online, wanting to rather see the item in-person first and speak to a sales consultant.
In a world that has been socially changed by the pandemic, this trend is shifting in the auto industry. The traditional dealership could be a thing of the past and manufacturers should be looking to create a far better online buying experience for their customers. It's a more efficient method of purchasing and selling.
3. Connected Cars
A car that is connected to the internet is not just a Sci-Fi dream. It's become a reality that many people are able to live, and many more are likely to be living in the not-too-distant future.
This is all thanks to the adoption of 5G and related technologies by manufacturers, as well as some interesting partnerships forming – Google and Ford have teamed up to create vehicles together and Apple is looking to invest in Kia. By next year, you may be able to pay for things like fuel, parking, tolls and even repairs at the garage simply by hitting a button on your steering wheel.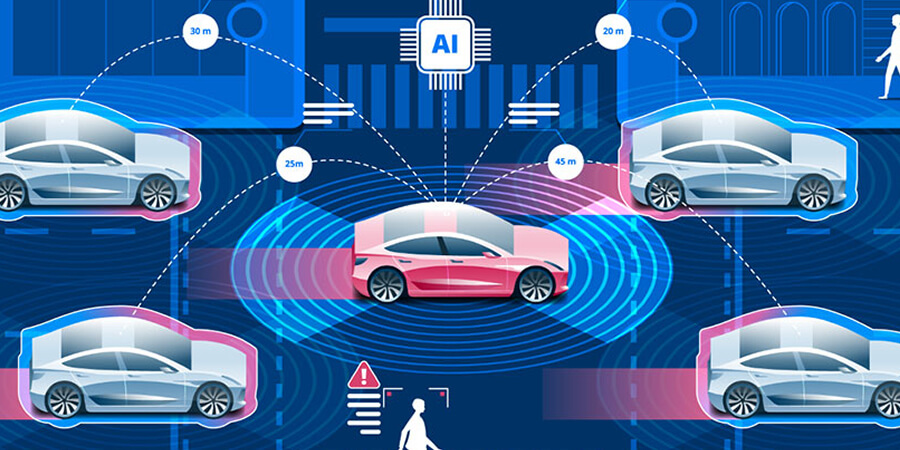 4. The Rise Of Autonomous Vehicles
Cars that drive themselves are also no longer just in the realm of the movies. A wide range of high-end vehicles have features like self-parking and adaptive cruise control. There are also several fully autonomous vehicles operating in cities around the USA, with Waymo being the first to launch their public autonomous taxi service in Phoenix.
The biggest concern here, however, is how to regulate these vehicles and how they will win over the public in the same way that online betting has on sites like https://onlinebetting.xyz/. There is a lot of resistance to the idea of not being in control of your vehicle, especially since fully autonomous vehicles aren't likely to have any steering wheel or pedals that will allow you to step in and manually control the car. Regulatory Boards are also looking into how they can and should control where these vehicles should be allowed.