There are plenty of famous female motorsport drivers who have paved the way for other ladies to compete in rallies and track races like NASCAR, the USAC, the Daytona500, ChampCar Endurance Series, and a variety of other motorsport platforms.
While most people know the name of Danica Patrick, Janet Guthrie and Sara Christian, most don't realise there has been a growing newer generation of racing females.
While many of these racing females stay in the spotlight and embark on successful careers, there are many others who, after their initial claims to fame, disappeared entirely from the motor sports radar, despite their talent.
If you're wondering who's no longer around in the spotlight, check out the talented female racers below who've quietly disappeared.
1. Alison MacCloed
Born a Canadian citizen, Alison MacCloed has been dubbed as the 'winningest female USAC driver' after her USAC Regional Midget Division triumph in her first season. She was able to score two victories in her first regional season and had another two victories in 2009.
She first showcased her talents in the Ford Racing Sponsored Driver Development Program which was run Bob East, of B. East chassis. While little has been published recently. However, after her 2009 performance, she dropped off the racing radar and hasn't appeared in any media or racetracks since.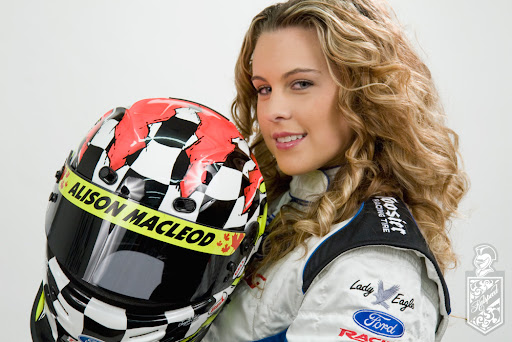 2. Twins Amber and Angela Cope
The first registered female twins of NASCAR, the Cope sisters made their debut back in 2010 in the NASCAR Camping World Truck Series which took place in Martinsville, Virginia. They are the nieces of 1990 Daytona 500 winner Derrike Cope, and since there's a history of racing in the family that dates to the 1950's, it's no surprise that they have a love of motorsports.
While they made a very promising start to their racing career, Angela decided racing wasn't for her and it wasn't long until her sister Amber followed. The twins dropped out of the spotlight after an incident Amber had with Kevin Harvick in the Nationwide Series race at New Hampshire in 2012.
3. Pippa Mann
An English-born lady with a passion for speed, Pippa Mann has the distinction of being one of the fastest female drivers in the world of motorsports. She holds the record as the fastest female driver in the Indianapolis Motor Speedway when she clocked in a whopping 230.1 miles per hour, which she attributes to her desire to make an impact in the lives of others.
In several interviews, she has stated that she is passionate about inspiring others to pursue their dreams and make a difference.
She completed her first Indy Lights with a win to her name much like you can do at https://onlinecasinosrilanka.com/, as well as having two poles and seven top 10's. Her last professional race was the Indianapolis 500 in 2019, as sadly in 2020, she could not find sponsors in order to compete again. While she may have faded out of the public racing arena, she's maintained her love of racing by becoming an instructor.
She is presently teaching at Miles Ahead for the MINI Performance Motoring School.