There is something intriguing about life on the road, even if only for a few weeks' holiday during which you travel from campsite to campsite. One of the best way of doing this and seeing the country in style is the motorhome.
US TV shows usually depict them as great big hulking vehicles the size of a small bus, the price of which would usually require hitting a jackpot when playing Aristocrat pokies. While models like that are on the market, mobile homes come in various shapes and sizes, which means there is something to suit just about every budget.
3 Different Classes
The 3 main classes of mobile home are usually designated Class A, B, and C. Rather than indicating size or price, each letter indicates the basic design or structure.
To put it simply, Class A indicates large to medium purpose-built recreational vehicles, and Class B indicates van-style vehicles. Class C usually has a van front, behind and over which is a recreational vehicle shell. The sleeping area is usually above the cab.
Class A Vehicles
The widest of mobile homes, Class A vehicles usually have a box shape, which makes them the most spacious. However, they have pros as well as cons.
Space aside, other pros include an abundance of storage space, the long lifespan of diesel pushers, and the wide variety of finishes, sizes, and prices. Among the cons are the difficulty involved in driving and parking them, higher fuel costs, and potentially high maintenance costs. An extravagant example is the 2019 Newell Coach p50, which costs roughly US$2 million. It features 4 slide-out rooms, high-end appliances, a washer, a dryer, security cameras, and a 47-inch TV.
Class B Vehicles
Van-style Class B mobile homes are a good choice for anyone looking for the best fuel economy. They are easy to drive and park, durable, feature excellent safety equipment, and can be resold for a good price.
Unfortunately, their retail prices are usually disproportionate to their size, and they usually do not accommodate more than 2 people. There is usually little variation in design, and they can be lacking in basic amenities. Common complaints include the size of the bathroom and limited kitchens. However, some models feature tent-extensions that can be used as extra accommodation or living space.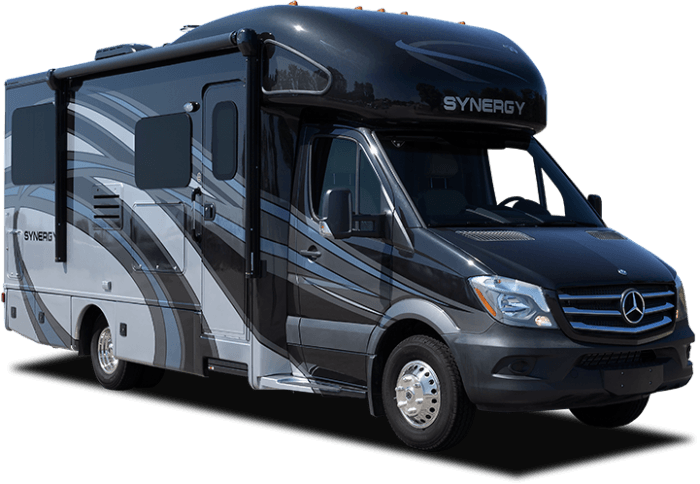 Class C Vehicles
They are not the fanciest of motor homes, but Class C vehicles are the most affordable and offer the widest variety of designs. Driving and parking them may not be as easy as Class B vehicles, but they are definitely easier than Class A.
Among the cons are slightly cramped cab areas, and few medium-priced cab or engine options. An interesting alternative to Class C vehicles are Cricket trailers, which were designed by former designer of NASA habitation modules, Garrett Finney, and similar makes.
They are easy to tow, lightweight, and have pop-up tops, so offer a surprising amount of space. Typical interior features usually include a small kitchen with a stove and sink, while additional features may include a fridge and freezer, hanging children's berths, shower tents, and portable toilets.