This classic motorcycle and sports card brand hails from Austria but has a massive international following.
Though they make bikes and cars, they are most well known for their off road motorbikes, specifically Enduro, Motocross and Supermoto. And they are currently the largest manufacturers of motorcycles in Europe, selling over 200,000 motor vehicles in 2016.
Though LTM was officially formed in 1992, this company has roots going back to the 1930s, when Johann Trunkenpolz set up his car repair shop. Trunkenpolz changed up his business plan, when sales dropped after World War two ended, he decided to manufacturer his own vehicles and released his first bike in 1951.
The KTM brand won its first Motocross World Championship in 1974, won by Guennady Moisseev. But by 2016 KTM had won over 260 championship titles, and is therefore one of the most successful brands in the Motorsports industry.
KTM Bikes
So if you're in the market for a new motorbike, and feel like adding adventure and changing up your travel routine, try out a KTM. KTM offers a few off-road and on road/travel options, so you are not limited.
Categories:
MX
4 Stroke
-450 SX-F – this compact engine offers a large amount of energy and is used by the Red Bull KTM Factory Racing Team, and is ready to race.
2 Stroke
KTM 250 SX – offering some of the best power to weight ratio on a dirt track, the KTM 250 SX can easily compete with its more complex 4 stroke rivals.
Enduro
4 Stroke
KTM 500 EXC-F Six days – this off-road champ can handle all sorts of train and is built for endurance and will rule all off road situations.
2 Stroke
KTM 300 EXC TPI – this 2 stroke offers all the torque you could want and is touted as a 4 stroke beater, its fuel injected 300cc motor gives it superfast speeds.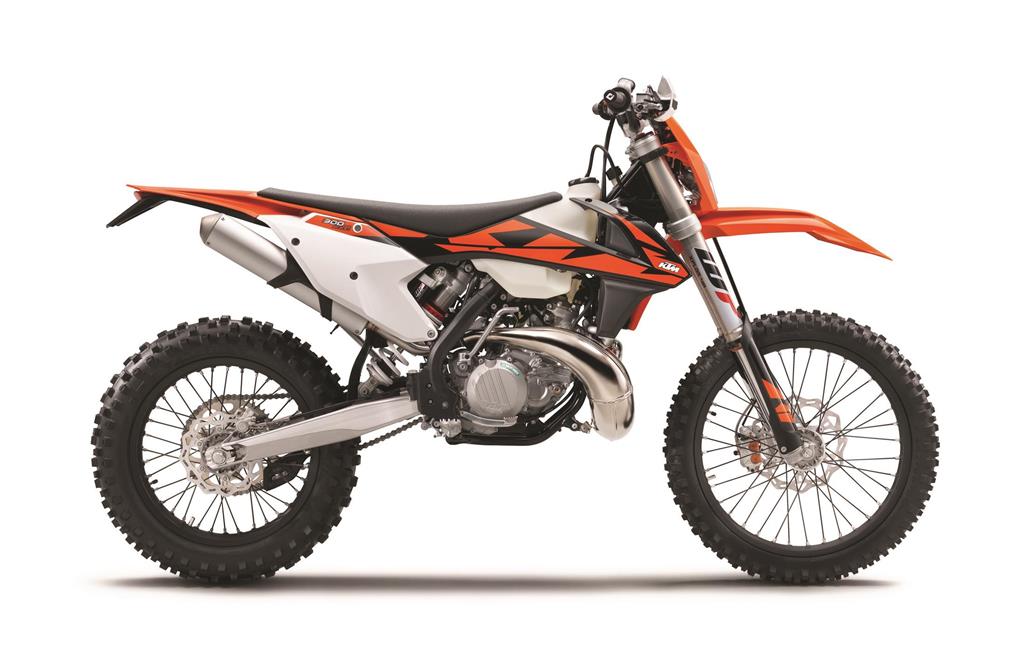 Travel
KTM 690 Enduro R 2018
This great looking bike offers a powerful engine and optimised ergonomics; it is a great off-road bike but has great all round abilities. It is perfect for city or rural roads, so is a great option for those looking to explore and also commute.
Sports Tourer
KTM 1290 Super Duke GT 2018 – this long distance V-twin bike is not simply a comfortable fast ride, it is built for speed!
Either race towards the horizon or race other superbikes, the Super Duke GT is the ultimate in refinement, speed and performance
2018 Race Calendar
The racing calendar is already underway for 2018, with KTM teaming up with sponsors Red Bull, and KTM already placing three riders in the top five at the AMA Supercross Championship.
This racing year will be packed full of action from this outstanding motosports brand.
Motorcross World Championship (MXGP) 2018
Here are the upcoming MXGP races this year:
MXGP of Spain – 25/02/2018
MXGP of Patagonia Argentina – 04-03-2018
MXGP of Trentino – 08/04/2018
MXGP of Europe – 15/04/2018
MXGP of Russia – 29/04/2018
MXGP of Latvia – 13/05/2018
MXGP of Germany – 20/05/2018
MXGP of Great Britain – 03/06/2018
MXGP of France – 10/06/2018
MXGP of Italy – 24/06/2018
MXGP of Indonesia – 08/07/2018
MXGP of Czech Republic – 22/07/2018