Even though nothing can be compared to the feelings of power and freedom which come with riding a motorcycle, one cannot ignore the fact that you're far more vulnerable to traumatic injury.
A recent study in Europe from SAE International found that motorcyclists wearing safety gear had fewer injuries, shorter hospital stays, and a 40% reduced chance of permanent disability as opposed to those not wearing safety gear.
Here is the safety gear that shouldn't be compromised on.
Helmet
Head injuries are the number one cause of fatalities amongst motorcyclists and you should follow these tips when choosing a helmet:
At minimum, the helmet should have a DOT-approved rating
Complete protection is best provided by full-faced helmets which enclose the chin
Half helmets are likely to come off on impact and are therefore not recommended
Vision and hearing should not be negatively impacted
Gloves
Consider the following when choosing gloves:
Comfort and manoeuvrability – you must be able to move your fingers properly
Insulated gloves for cold weather are advisable, but summer or multi-season gloves are all also available to choose from
The most common materials for motorcycling gloves are leather and strong nylon, but Kevlar, titanium, carbon fibre, silicone gel-padding, and thinsulate are also available
Jacket
Coming off your motorcycle, sending you skidding across tarmac can cause incredibly painful injuries to skin if you're not well protected. Consider the following when choosing a motorcycle jacket:
For complete coverage and protection, leather jackets should use hide with a thickness of 1.1-1.4mm
Synthetic jackets are a good option for warmer weather as they offer better ventilation, but can also be easily waterproofed for wet weather – you can even wear it while enjoying live casino games at River Belle Casino!
Synthetic jackets will be protective, but increases your risk of skin abrasion compared with good quality leather
Pants
Studies by the Centre for Disease Control found that more than half of non-fatal injuries suffered by motorcyclists were to the lower extremities and the head and neck area. Protect your legs and feet with three popular choices for motorcycling pants: leather, synethetic, and denim.
Leather provides the best protection against skin abrasions, but will not soften the impact in any way
Synthetic materials such as nylon, polyester, and Kevlar are more lightweight and comfortable, but only pants with Kevlar panels will protect from abrasion
Denim is cooler and more comfortable than leather and look more like regular pants than the other options. Denim motorcycling pants often come with padding for extra protection against impact.
Body Armour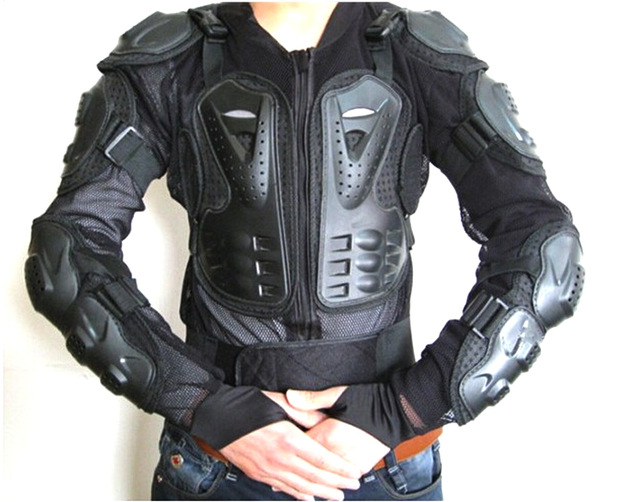 Body armour uses helmet technology and extends it across the more vulnerable parts of your body such as your torso and legs, helping to prevent injury to your ribs, spine, and internal organs.
Memory foam armour is the most effective for absorbing the force of impact
Hard armour makes you more resistant to impact through it's use of hard plastics
Foam armour is the least expensive of all, but only offers minimal impact absorption
Boots
Boots are essential to motorcycling and you be sure to invest in a pair before hitting the road.
Types include: road and track racing, sport street riding, casual commuting, wet weather, and motocross / off-road
Motorcycle boots have extra closures and straps to ensure that they do not come off in the event of an accident
The boots should have internal reinforcements to protect your feet
Safe, happy riding!