Everyone dreams of owning a sports car, at least once in their life. But unfortunately for most of us, these visions of grandeur are out of the realm of possibility, especially when we realistically look at our finances. However, with some of these more affordable options, owning a sports car doesn't have to be an unrealistic and unattainable goal.
Don't want to feel guilty when purchasing your next car? Let's take a look at some of the more budget-friendly sports cars on the market:
Toyota 86
Developed and engineered alongside the Subaru BRZ, another surprisingly affordable sportscar, the Toyota 86 offers great handling around the curves and corners. The car gives you a healthy dose of speed with a 205-horsepower four-cylinder engine and six-speed manual transmission. Negatives of this car are the small rear seat and the hard ride.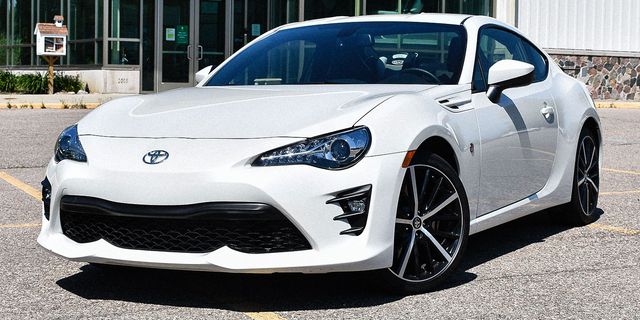 Mazda Miata
The cute as a button Mazda Miata is the perfect sports car for modern city living. While you won't have a whole lot of space to put your things with the Mazda Miata, this car offers a six-speed manual gearbox and superb handling. While she may only come with a 181-horsepower four-cylinder engine, she also only weighs 2,400 pounds, so you'll still end up with a nippy machine.
Chevrolet Camaro
When it comes to owning a sports car, can you really go wrong with a Chevvy? One of the most affordable options currently on the market, the Chevrolet Camaro offers plenty of power through her 275-horsepower turbocharged four-cylinder engine. The ride is solid, without being stiff, and the handling excellent. The car also comes equipped with all the latest technology including touch screens, wireless support and even a Wi-Fi hot spot!
BMW Z4
The BMW Z4 was introduced back into the market last year, having been redesigned with a soft-top. The second generation version is powered by a 2L four-cylinder 255 horsepower engine. Perfect for town and city living, this vehicle features an eight-speed automatic transmission, memory seat settings, a heated steering wheel and automatic temperature control. This is the ideal blend of comfort and speed in one car, and you can enjoy driving it, or playing real money UK Bingo in comfort in the passenger seat.
Nissan 370Z
The Nissan 370Z has been around for a good number of years, establishing itself as one of the leading affordable sports cars on the market. Powered by a V6 engine, the Nissan 370Z generates 332 horsepower and is available in a variety of versions, including Coupe, Roadster, and Performance. With compact dimensions and all that horsepower, the vehicle makes for one exhilarating ride. Unfortunately with the design having changed little over the last nine years, the Nissan 370Z is looking a little outdated, both inside and out.
Subaru BRZ
The sister car of the Toyota 86, the Subaru BRZ offers razor-sharp handling and a six-speed manual transmission allowing you to really maximise the engine to its full potential. The 205-horsepower four-cylinder engine is more than enough power for this vehicle which does feature four seats, if you don't mind no space when seated in the rear. This sports car also comes standard with a range of quality features including smartphone integration, a state-of-the-art infotainment system, and a leather steering wheel.