Motorsports have always been hard, be it closed-circuit racing or the top most-challenging rallies. Each track has its own special set of obstacles riders must overcome and require a particular combination of man and machine to beat!
All these races have an element of danger and sometimes involve significant amounts of risk. In these events, purpose-built automobiles are pushed to their limits and beyond.
Pikes Peak, Colorado, USA
Also known as The Race to the Clouds, bikes and cars race against time to get up the hill during the Pikes Peak International Hill Climb. Unfolding on the high point of El Paso County, the combination of steep drops and unguarded roads hold the potential for disaster.
The World Rally Championship
This rallying series organised by the FIA and culminating with a champion co-driver, driver, and manufacturer, needs guts of steels and a strong bond with the co-driver. It traverses across almost every terrain possible, including snow, and through a variety of weather patterns, as it unfolds in various countries around the world. The team with the best time is the winner.
The Erzberg Rodeo
The Erzberg Rodeo is an Austrian motorcycle enduro event that was established back in 1995. It starts off with 1 000+ riders, but only a handful manage to finish. A great example of this is the 2009 edition in which only nine riders made it through to the end.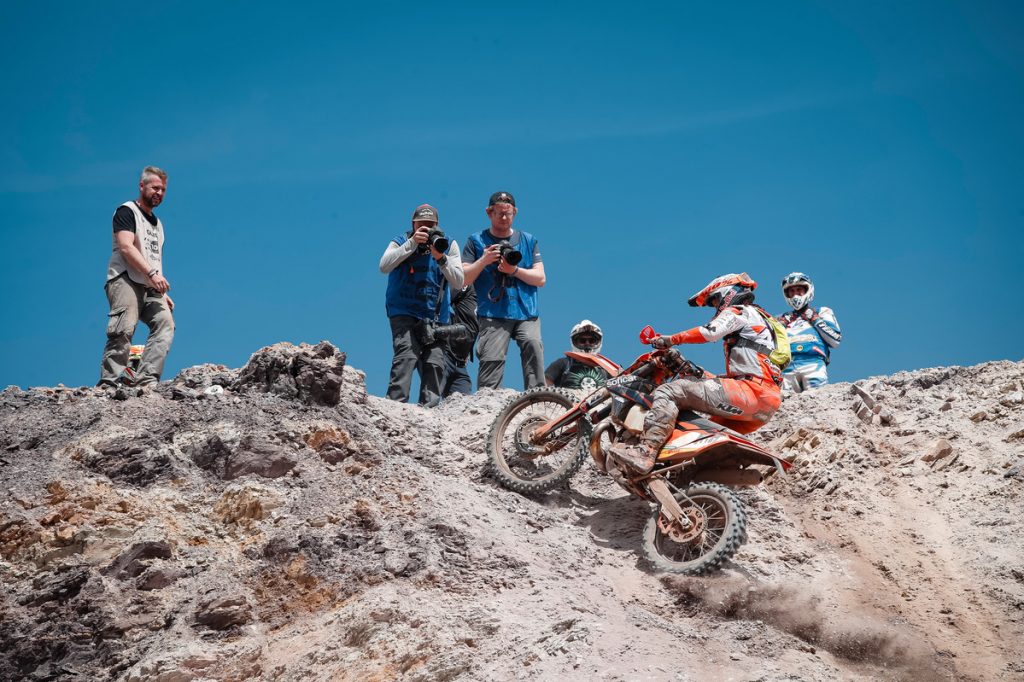 Le Mans
The Le Mans track is famous for high-speed crashes and drivers' endurance being tested to the utmost degree. Teams are pushed for a full 24 hours and the one that covers the most distance is declared the winner. Again, various weather patterns come into play to test drivers' skill.
The Isle of Man TT
The IOM TT brings danger and speed together to turn a tiny country between England and Ireland into a type of motorcycle nirvana. The world's best road races get together once a year to race through the narrow streets of the Isle of Man, reaching top speeds of 200 miles per hour, or 320+ kilometres per hour. Each bike sets off mere seconds after the previous one and the death toll for this event is believed to be almost 300.
Baja
This is one of the most difficult off-road events that takes place in the Baja California Peninsula in Mexico. A mix of vehicles takes part, from motorcycles to production cars to specially built machines, over a 1 000-mile, or 1 600+ kilometre course. And drivers have to deal with bandits, booby traps, covered holes, diverted rivers, and the possibility of being taken hostage!
The Dakar Rally
Vehicles are purpose-built for this off-road endurance race since normal ones couldn't handle the terrain. Participants race section-wise every day, occasionally covering as much as 550+ miles or 900 kilometres in this time slot. The overall course is roughly 5 600 miles, or 9 000+ kilometres, and covers camel grass, dunes, mud, and rocks. Drivers dropping dead is not uncommon.