When you think of famous people in motorsports, names which will probably come naturally are those such as Ayrton Senna, Lewis Hamilton and Michael Schumacher. Motorsports – such as F1 and Nascar – are dominated by men but are there women who've succeeded in the sport but aren't as well known?
We take a look at some of the women who've achieved fame in motorsports but haven't had this fame splashed over the mainstream international media.
Sara Christian – NASCAR Trailblazer
Sara Christian is a legend in NASCAR history. Born in 1971, she was the first woman to drive in a NASCAR race and was also the first woman to place in the first five in the winner's circle. Sara and her husband – Frank Christian (fellow racer and NASCAR owner) – were the first couple to compete in the same NASCAR race.
Janet Guthrie – Indianapolis 500 Trendsetter
After graduating from the University of Michigan, Janet Guthrie began working with Republic Aviation as an aerospace engineer. She began racing in 1963 and was the first woman to compete in a NASCAR Winston Cup. In addition, according to Encyclopaedia Britannica, she is the first woman to have competed in the Indianapolis 500 and was the first woman to win the Daytona 500.
She retired from the sport in the late '70s and her philosophy is embodied in the following quote of hers:
"It is a matter of spirit, not strength. It is a matter of doing your best each little moment. There's never a break. You must have the desire, a very intense desire to keep going.'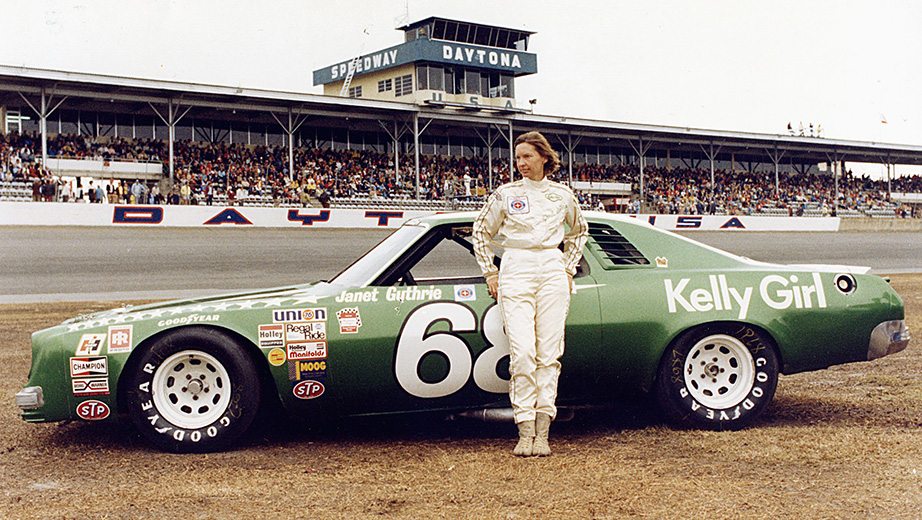 The First Woman To Drive In Formula 1 – Maria Teresa de Filippis
Maria Teresa de Filippis was born on 11 November 1926 in Naples, Italy. The daughter of an Italian count – who was an automotive engineer – and a Spanish mother, de Filippis began her racing career at the age of 22. Her elder brothers – Antonio and Giovanni – had also competed in some local racing events.
Responding to a challenge from her older brothers, de Filippis won her first race behind the wheel of her Fiat Topolin, long before you'd find the best wins online. She took part in other local races and finishing well in these. Maserati took notice of her and she then started working for their team. Maria was the first woman to drive in an F1 Grand Prix, although she was barred from racing in the 1958 French Grand Prix by a race official who told her that "The only helmet a woman should be wearing is one at the hairdresser."
Since these women pioneers carved a niche for females in the racing fraternity, other women – such as Tasmin Pepper from South Africa, Milka Duno from Venezuela and Simona de Silvestro from Switzerland – have built on this legacy to become forces to be reckoned with in the world of motorsports.
Racing is no longer a domain reserved for men only and it's fantastic to see the achievements that both genders are making as well as how they are taking motorsports forward.