The world is filling up with electric cars, but they aren't the only option for those who want to switch to a greener ride. Hybrid vehicles are still being made in their thousands around the world, and are becoming increasingly popular. There are also more and more options available, meaning you have a whole lot of choice when it comes to style, comfort and ride.
Toyota Prius, Corolla And Camry
The Prius is the hybrid that kicked off the entire revolution and it is still one of the most popular on the market. It's a safe bet but is still very expensive, making it less and less appealing as more options become available. The fact that there is no plug-in option is also a negative mark for this car.
The good news is, Toyota has kept the ball rolling and also offers several models in their Camry and Corolla ranges that are hybrids. These are definitely worth checking out thanks to their impressive fuel economy. They price higher than similar options from other manufacturers, but you can't argue with the results of the drive.
Hyundai Ioniq
Hyundai have come to the party with a pretty versatile offering. This vehicle can be bought three different ways: an electric vehicle, a plug-in hybrid or a standard hybrid. The latter wins the race in terms of bang for buck when you compare price and fuel efficiency. The plug-in version is also a good option, pricing slightly higher but with a seriously low 1.1 liters per 100km. Both also have a green score of 66, which is only one point higher than the EV version.
Chevrolet Malibu
Moving into the luxury sedans, the offering from Chevrolet is a strong choice. You get all of the bells and whistles in terms of modern conveniences that you would want from a stately sedan. You also get a good price as the hybrid version isn't too much more expensive than the petrol only option. The engineering is also impressive as the car can reach a speed of up to 55 miles per hour on the battery before the petrol engine kicks in.
Mitsubishi Outlander
The best thing about the hybrid revolution is that you are no longer limited to city cars. This SUV can really go places and is very spacious (even though it doesn't come with a seven seater option like the non-hybrid version does). It's a proper SUV for those who like to get out of town that gives you an impressively low fuel efficiency. So, it's green and it's practical for long family trips.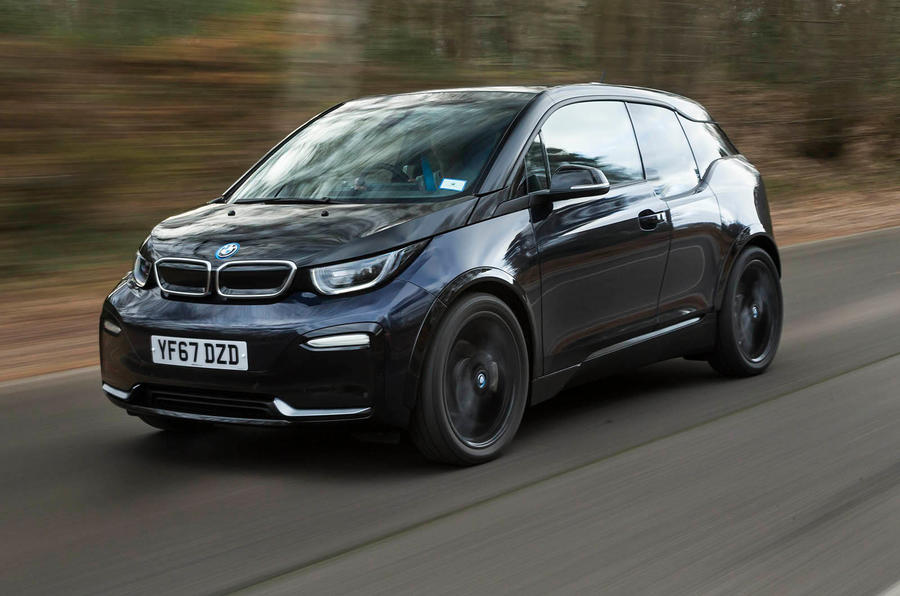 BMW i3
If you want something flashy and different, but still want to be conscious of your carbon footprint, BMW has an answer for you. The i3 is a bold vehicle with quite the unusual design – it's sure to turn heads. It has also undergone some major upgrades since its original launch. The plug-in hybrid option will give you excellent fuel efficiency, while still boast good speed, handling and an impressive possible 390km range.